One of the things I love doing is finding the best photo spots in town. Sometimes when you're just in a place for a few days you don't have time to explore everything. That's why I made a list of my favorite photo spots in Amsterdam. I hope it helps you get the best photo's.
Armbrug
While exploring the red light district you might walk across this bridge. I absolutely love this part of Amsterdam. Just make sure you don't take any pictures of the ladies of the night. It will not be appreciated.
Skylounge-Doubletree Hilton
A great place to have a drink, although it is a tad expensive. If you're on a budget you can just come up here for the view. Especially during sunset is has one of the best views.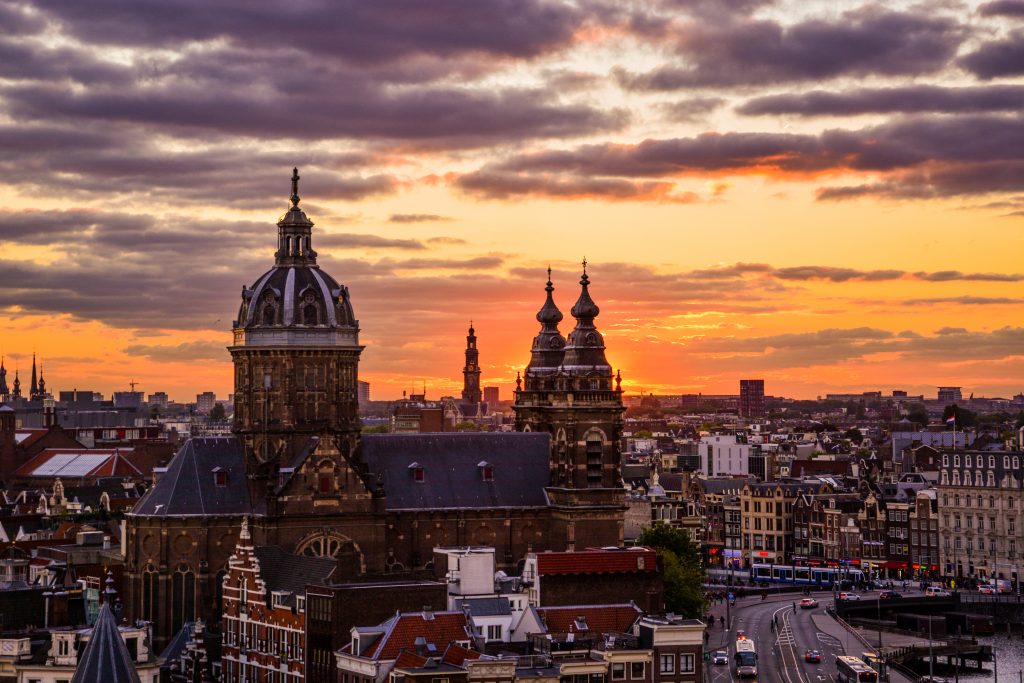 Brouwersgracht
This spot has one of the best canal views in the city. The bridge and the charachteristic canal houses are the perfect embodiment of Amsterdam. Walking along the canals will give you many more lovely spots, but this is my favorite.
Prins Hendrikkade
This is not really a hidden spot as it is right by central station. It is however easily overlooked. Sometimes the best spots are hidden in plain sight.

Corner of Reguliersgracht and Keizergracht
The only place in Amsterdam where you can photograph a bridge with 3 lighted arches on the left and one on the right.